About me
I make a living as a Perl Trainer offering various Perl courses around the world. If you are interested to invite me to train your employees, there are a number of ways to contact me. If you are an employee and would like to take one of my courses but there are no others in your company who would need it, we can discuss how we might organize an open registration course where several companies send 1-2 employees.
I have been a long term contributor to various open source Perl projects. The biggest project I started is Padre, the Perl IDE but I am also the maintainer of the CPAN::Forum and a few modules on CPAN.
I have been running the Perl Weekly newsletter since August 2011.
At first this site was mostly about personal stuff but later I have started to use it as a place to publish professional materials as well. So I have a blog now where I write about Test automation and where I write a Perl tutorial.
Naturally you'll be able to find information about the training classes I provide.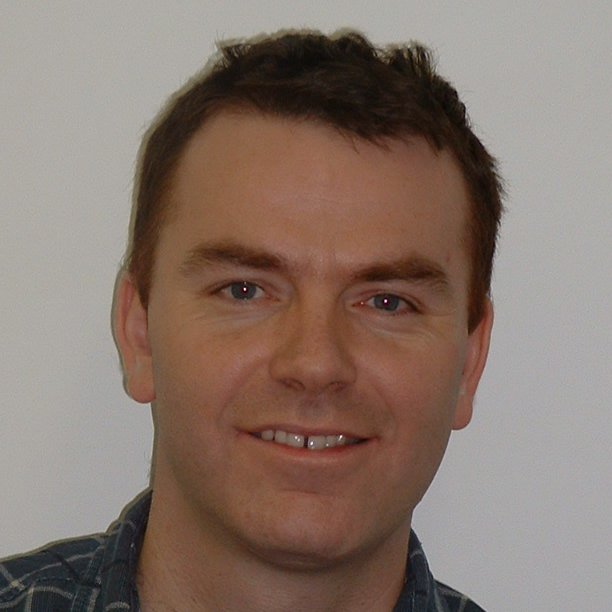 A few words about myself
I was born in 1967 in Budapest, Hungary. After successfully graduating from Fazekas, one of the most competitive high-schools in the country, I thought I can learn everything. Even Theoretical Mathematics.
It took two years to understand it is way too much for me so in 1989 I decided to make some adjustments. It involved moving to Israel, spending almost a year in Kibbutz Na'an, learning Hebrew and then starting to learn Computer Sciences and Business Administration at the Hebrew University. I graduated in 1993 and then went on to do an MBA in the same place while working full time in various hi-tech companies.
The first company I worked for was Digital (DEC). I worked there only a few months writing automated test for the Ethernet and Fast Ethernet chips they have been developing.
When that project finished I got accepted to a company called Rosh Maarachot Chosvot, which was later renamed ServiceSoft. I worked there as a programmer writing in Awk and Scheme and slowly learning system administration on the Novell network.
About a year after I started to work there the company moved to the US and the offices including all the employees were purchased by NetManage that was expanding that time. I started to work on the newly setup Windows NT servers and was working on the version control system that was PVCS, the bug tracking system (DDTS). I ran the build machines for the developers. That's where I learned Perl.
A little jump here ... one day I'll have to fill in the white pages. Other companies I worked for: Agentsoft, Phasecom (later Vyyo), Goldnames.
Since about 2000 I have been providing training classes and development services in Perl, in Test Automation and in some other open source technologies.
I am providing these classes both in Israel and overseas.
See my page about training.
I am also involved in the Perl community.
Professional
In the last couple of years I have been providing Perl training and development to various smaller and larger companies.
QA Test Automation
Configuration Management and Build automation
Web Application Development
If you happen to need such services, contact me so we can discuss the details.
Open Source Development
Throughout the years I have contributed to several Perl modules on CPAN, developed and maintaining the CPAN::Forum a community web forum and the Perl Community AdServer.
In addition I am the lead developer of Padre, the Perl IDE.
Social activity
I restarted the Israel.pm Perl Mongers and created a lively environment for local Perl enthusiastic in Israel. With the invaluable help of other Mongers I have organized several Perl and Open Source conferences in Israel. The community now has monthly meetings both in Tel Aviv and in Jerusalem and a busy mailing list.
While the Hungarian Perl Mongers had a mailing list for some time already I have registered the perl.org.hu domain so we'll have a constant place to go when looking for Perl related information. Donated the hardware to run the web site and the mailing list and even organized with the great help of some other people two Perl Workshops in Budapest.
Mostly for my community work, in 2008, I received the White Camel Award.
Blog
Even before it was called a blog I used to write in the use Perl journal but nowadays I mostly post on my own blog and on blogs.perl.org
Newsletter
On a regular basis I am sending out two newsletters. One called Test Automation Tips and the other called and Perl 6 Tricks and Treats.
Relationships
You can see my personal profile on LinkedIn
or on Xing.
Twitter
Me on Twitter.
Other Profiles
The Sixty One (See also my music
Other
I have setup and try to maintain the collection of Perl Training Companies in the world.
My favorite places in Budapest
Others about me
It's nice to see what other people write about me or if they take pictures of me, here are a few I found.
1st Hungarian Perl Workshop, 2002 (Budapest)
(participated as organizer and speaker)
Responses in Hungarian
YAPC::EU::2002 (Munich)
(participated as speaker)

YAPC::Israel::2003 (Haifa)
(participated as organizer and speaker)
perl.com article about Perl conferences
reflections
more feedback on the conference
YAPC::EU::2003 (Paris)
(participated as speaker)
picture 1 picture 2 about my talks
YAPC::Israel::2004 (Herzelya)
(participated as organizer and speaker)
picture 1 picture 2 small pictures perl.org.il responses
2nd Hungarian Perl Workshop, 2004 (Budapest)
Hungarian text + some pictures
YAPC::Israel::2005 (Herzelya)
YAPC::Israel::2005 (participated as organizer and speaker)

OSDC::Israel::2006 (Netanya)
OSDC::Israel::2006 (participated as organizer and speaker)

Israeli Perl Workshop 2007 (Ramat Efal)
Israeli Perl Workshop 2007 (participated as organizer and speaker)

Aggregates
The following sites are aggregating my blog or part of it:
Published on 2006-07-19 by Gabor Szabo
blog comments powered by